Your IT systems are the backbone of your business but even the most reliable technology can go wrong, systems always need updating/patching to help maintain and improve performance and more importantly to prevent threats and prevent zero day vulnerabilities from exploiting your business and impacting revenues.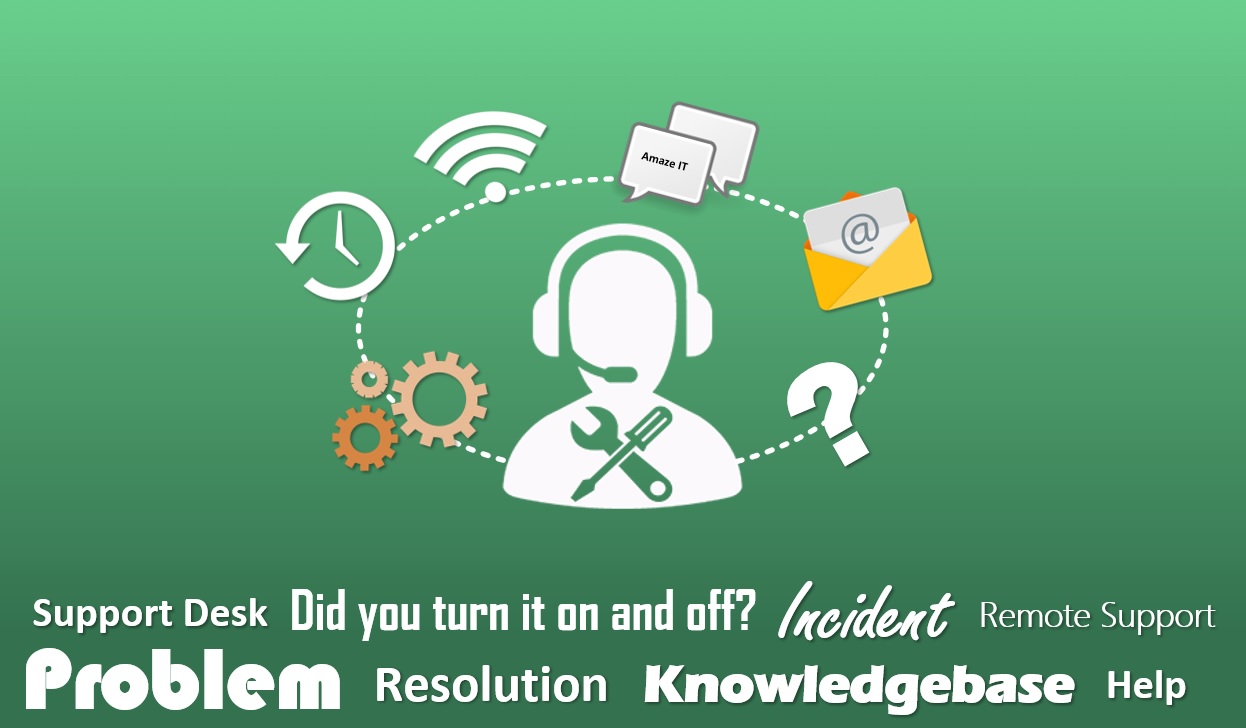 Having a support mechanism in place for your business ensures that you can quickly and efficiently resolve any issues which can arise. Here at Amaze IT we offer flexible support models which can meet your needs, as a standard offering, we provide the following:
Pay as You Go Support
Many clients require minimal IT support and feel that a monthly support contract is not required. The pay as you go offering ensures that support is on hand should the need arise. It could be a small problem such as an issue with a printer to a larger IT issue, which effects the revenue of your business.
Premium Care Support
If you prefer complete peace of mind and require somebody to take full responsibility of your IT systems/infrastructure, then the premium package is for you. A monthly support contract will underpin the services provided to ensure all your IT requirements are fulfilled. As well as dealing with any IT issues which should arise, we proactively provide advice and guidance to ensure the IT systems within your business are providing continued value. We take complete responsibility for your IT, whether resolving issues remotely or carrying out on site support.